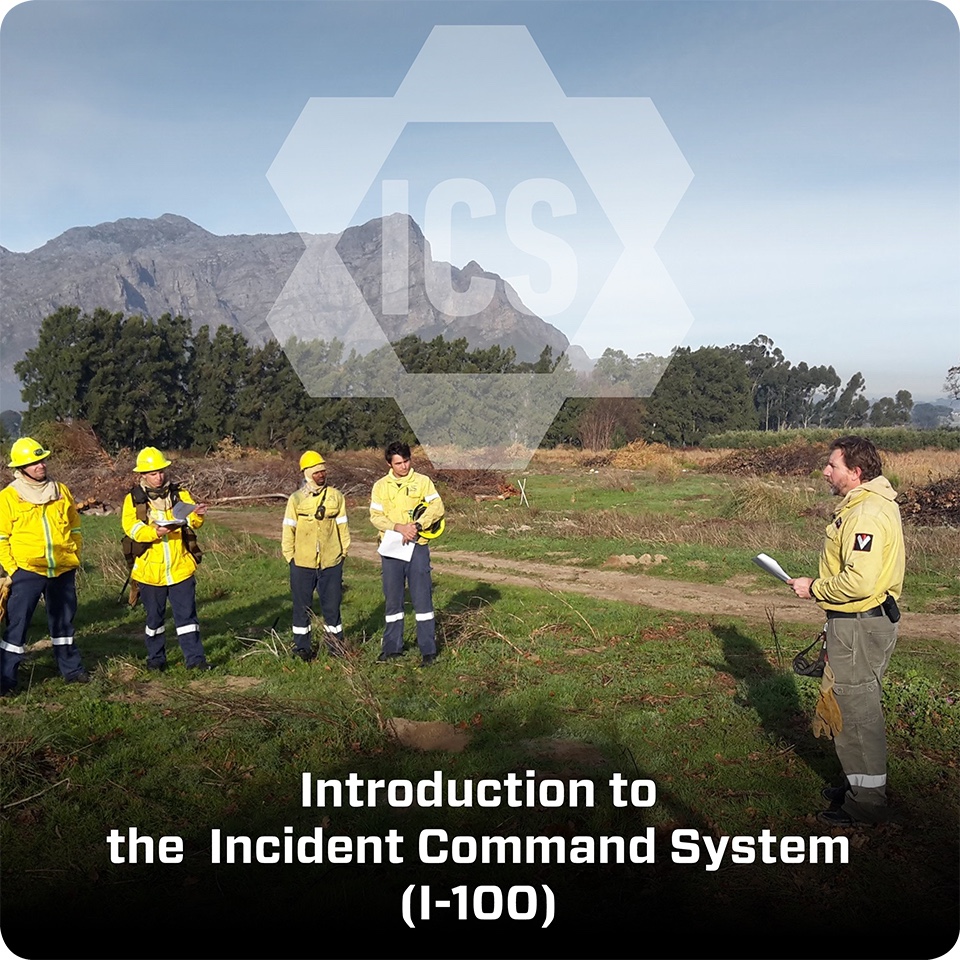 ICS I-100 provides a background and history of ICS and discusses why the use of a standardised management system has been adopted worldwide. This course also covers the features, principles and organisational hierarchy of ICS explaining why it is so beneficial in a Southern African context.
In order to promote the use and knowledge of ICS in South Africa, Vulcan Training is making this course available FREE OF CHARGE. However, should you require a course completion certificate once you have completed the course, this will be billed for at R250 (for a limited time only).
Vulcan Training ICS courses are based on the United States FEMA ICS courses and are endorsed by SAICS.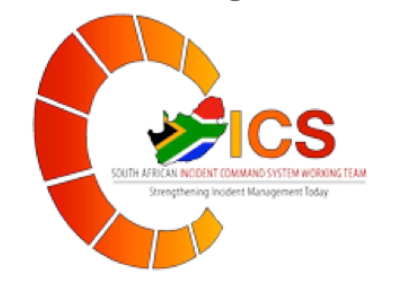 ---
What is the Incident Command System?
The Incident Command System (ICS) is a highly effective, standardised approach to the command, control, and coordination of incident response. It can be used to manage an emergency incident or a non-emergency event, and can be used equally well for both small and large situations.
Vulcan Training offers ICS which are locally relevant and of high quality. ICS has been adopted by other countries around the world and the need for a standardised approach to incident management has been highlighted in South Africa, and Africa. While there has been great work to integrate ICS into these regions there is still a long way to go in order to develop capacity.
When various agencies and emergency services work together, all using different command structures, SOPs, terminologies, and communication protocols we have seen problematic incident responses. An argument often heard is that "our system works and is almost the same as Incident Command System but with different terminology. Why do we need to change ours that has worked for us?". Perhaps you may have the perfect system when working with your own staff and personnel but what happens when you bring in other agencies and resources onto your incident OR you offer your assistance to another agency with a different system. ICS and IMS ensure different agencies can come together with great effectiveness as they all use a standardised approach, speak the same language and follow the same incident management system.
Unwillingness to accept a standardised management system has resulted in and continues to result in incidents that are inefficiently managed with:
Disagreement on objectives and strategies
Poor interagency communication and coordination
No central reporting mechanisms
The future of incident management in South Africa, and Africa, is the standardised approach – don't get left behind.